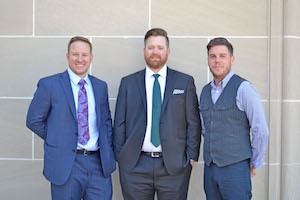 At RickerSweigart & Associates,
with over fifteen years of experience in retirement planning by each partner, we provide conservative guidance to retirees and pre-retirees with a focus on creating sustainable income throughout retirement by maintaining your principal investment.
We understand that today, it is increasingly important to be able to offer protection and to preserve the assets which you have worked so hard to accumulate.
Now, more than ever, it is time to protect your retirement nest egg from all the uncertainty that exists. Take some time and let us show you what the "other side of the coin" looks like.
Contact us for a complimentary second opinion: 717-473-3819
Can a Roth IRA double as a college savings tool? Find out how a Roth IRA compares with state-based 529 college savings plans.

As new car prices skyrocket, these three trends could make 2019 a good year to buy a three-year-old vehicle.

Do you know which factors influence bond yields and why the gap between short- and long-term yields is often viewed as an economic indicator?

Small-business owners should watch for trade policy changes that could impact their products, supply chains, or competitors.
How much life insurance would you need to produce a sufficient income stream for your family?

Use this calculator to estimate how much income and savings you may need in retirement.