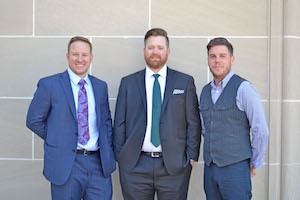 At RickerSweigart & Associates,
with over fifteen years of experience in retirement planning by each partner, we provide conservative guidance to retirees and pre-retirees with a focus on creating sustainable income throughout retirement by maintaining your principal investment.
We understand that today, it is increasingly important to be able to offer protection and to preserve the assets which you have worked so hard to accumulate.
Now, more than ever, it is time to protect your retirement nest egg from all the uncertainty that exists. Take some time and let us show you what the "other side of the coin" looks like.
Contact us for a complimentary second opinion: 717-473-3819
Discover why it might be worth waiting for a record of financial results before investing in an initial public offering.

Explore three major categories of bonds, plus ideas for navigating the bond market amid climbing interest rates.

This article features a worksheet and relevant information to help estimate retirement expenses and income.

An irrevocable life insurance trust can help pay estate taxes, but recent exemption level increases may warrant a new insurance strategy.
How much life insurance would you need to produce a sufficient income stream for your family?

Use this calculator to estimate how much income and savings you may need in retirement.