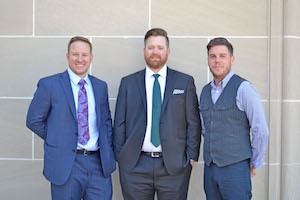 At RickerSweigart & Associates,
with over seventeen years of experience in retirement planning by each partner, we provide conservative guidance to retirees and pre-retirees with a focus on creating sustainable income throughout retirement by maintaining your principal investment.
We understand that today, it is increasingly important to be able to offer protection and to preserve the assets which you have worked so hard to accumulate.
The mission of Ricker Sweigart & Associates is to provide financial guidance for people who are seeking to strengthen their communities, enrich human experiences, and heighten peace of mind by constraining variables in life so individuals and families can be present when life happens.
Now, more than ever, it is time to protect your retirement nest egg from all the uncertainty that exists. Take some time and let us show you what the "other side of the coin" looks like.
Contact us for a complimentary second opinion: 717-685-1325
Passively managed index funds and actively managed funds can perform differently over different market cycles. Find out more about each.

Small-business owners may need to think on their feet and visualize what a recovery might look like for their operations post COVID-19.

Read how small businesses use software services to help streamline operations, understand customers, optimize websites, and find new markets.

Do you know the key factors to consider if offered an option to take a lump sum in lieu of a pension? Read this article to find out.
How much life insurance would you need to produce a sufficient income stream for your family?

Use this calculator to estimate how much income and savings you may need in retirement.