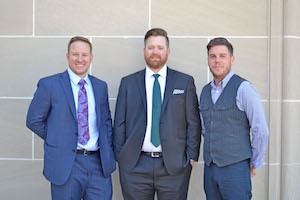 At RickerSweigart & Associates,
with over fifteen years of experience in retirement planning by each partner, we provide conservative guidance to retirees and pre-retirees with a focus on creating sustainable income throughout retirement by maintaining your principal investment.
We understand that today, it is increasingly important to be able to offer protection and to preserve the assets which you have worked so hard to accumulate.
The mission of Ricker Sweigart & Associates is to provide financial guidance for people who are seeking to strengthen their communities, enrich human experiences, and heighten peace of mind by constraining variables in life so individuals and families can be present when life happens.
Now, more than ever, it is time to protect your retirement nest egg from all the uncertainty that exists. Take some time and let us show you what the "other side of the coin" looks like.
Contact us for a complimentary second opinion: 717-685-1325
This article explains how an individual disability income insurance policy can help provide income if a disability leaves you unable to work.

A Unit Investment Trust is structured differently than a mutual fund or ETF. Could its unique features help you ladder your investments?

Passively managed index funds and actively managed funds can perform differently over different market cycles. Find out more about each.

Learn more about Individual Coverage Health Reimbursement Arrangements and how they may help small businesses offer employee health coverage.
How much life insurance would you need to produce a sufficient income stream for your family?

Use this calculator to estimate how much income and savings you may need in retirement.